A brand new website for Zepos & Yannopoulos, one of the oldest law firms in Greece, was designed and implemented recently by Wedia aiming to refresh firm's digital image and presence as well as introduce new practices and tools that will accelerate firm's digital transformation journey.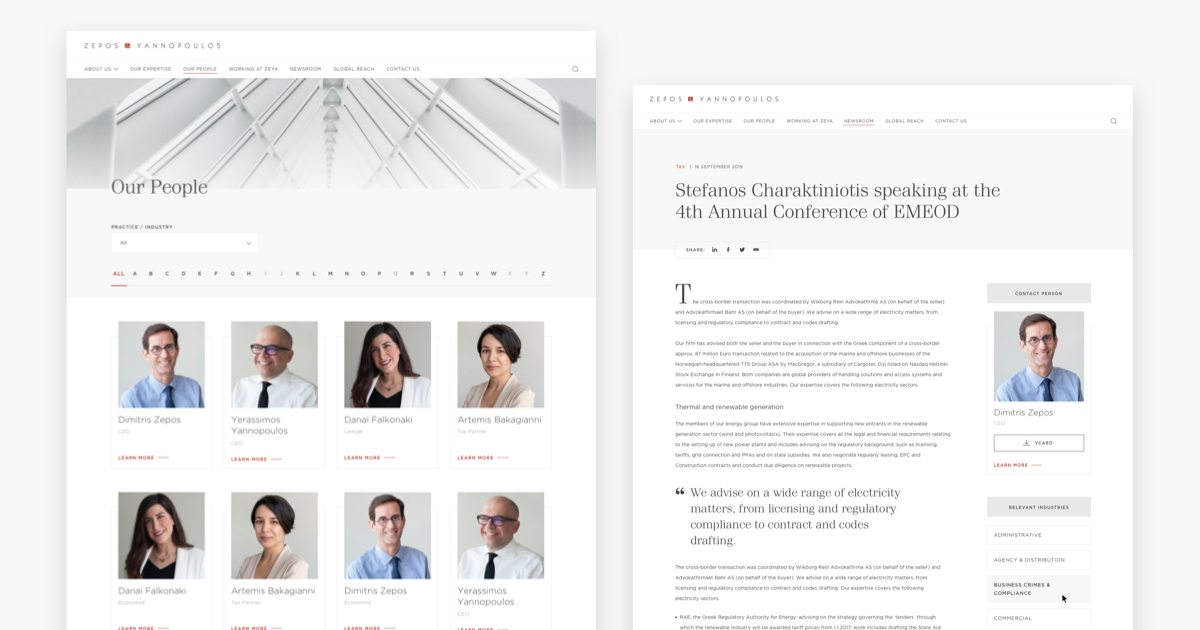 Zepos & Yannopoulos is an independent Greek law firm with a unique international orientation. The vast majority of the clients of the firm are foreign based. Zepos & Yannopoulos is the Greek member of numerous non - exclusive associations of leading law firms. For example, Zepos & Yannopoulos is the exclusive member in Greece for Lex Mundi - the world's leading network of independent law firms with in-depth experience in 100+ countries worldwide.
Website redesign project aimed to create an online property that would inform candidate customers and employees about the firm's capabilities, services and expertise, would reflect the level of quality that accompanies the firm, so everyone that lands to the website either through online research or recommendation, will understand and feel that will receive high quality services.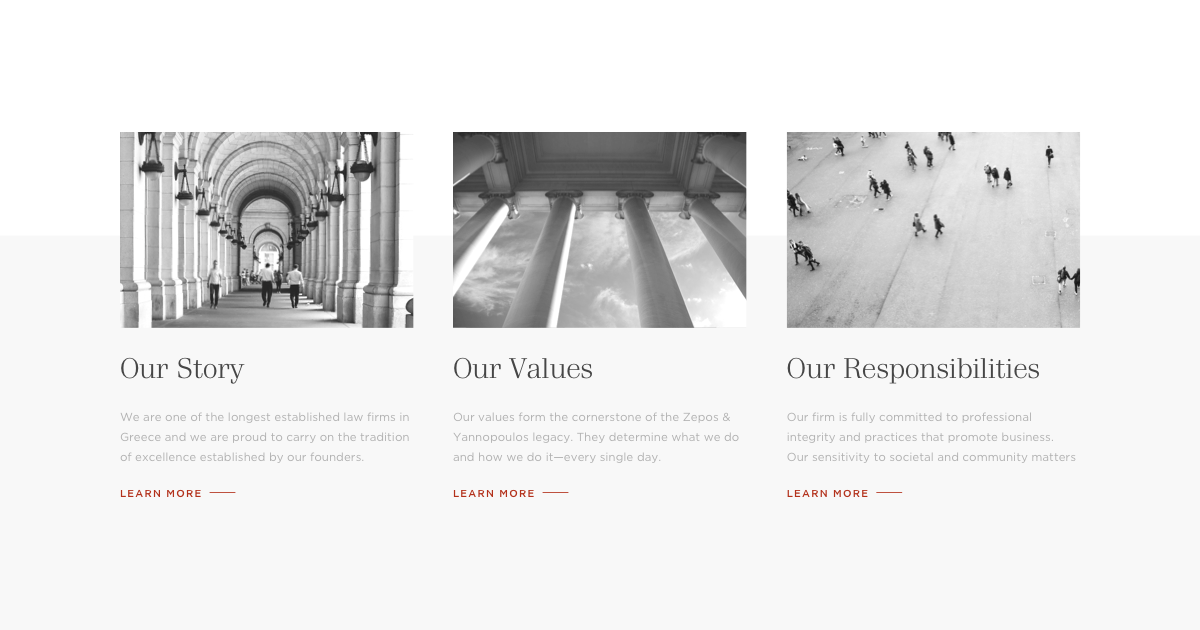 The objectives of the redesigned website were:
Become a centralized hub for all information regarding the firm and its business segments
Leverage the latest technologies and best digital practices such as responsive design in order to be easily accessible from all available devices
Provide a fresh and modern digital presence image
Introduce an extensible digital platform, where in the future more features and information could be added, according to business needs
Drive traffic, engage customers, generate leads with a well organized content and a user-friendly site with effective navigation
Increase awareness and lead generation
Increase and mainstream internal content publishing capabilities
Attract new employees
You can always check out a detailed description of our Web Design and Development services and contact us to discuss your Digital Transformation plans.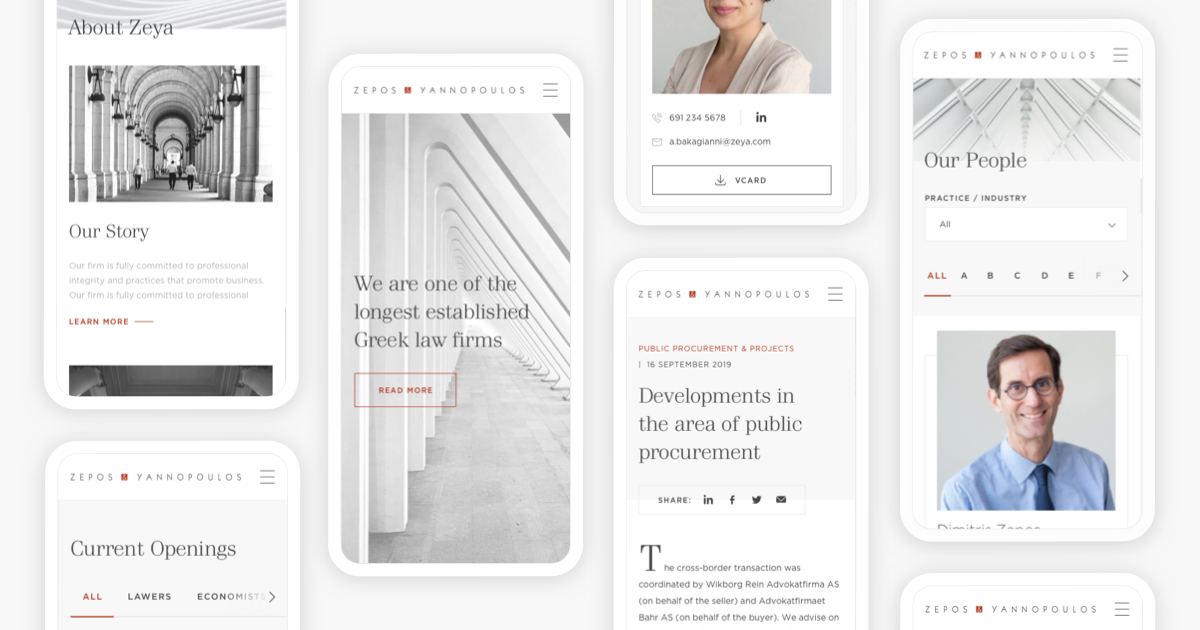 The website was implemented based on Drupal CMS. Drupal CMS platform is an Open Source platform, built from the ground up as an integrated platform to support global, multilingual content at scale and provide the flexibility that enterprises demand. It is easy for marketers to use but also open and powerful for IT teams who want to customize, manage, integrate and secure even the most demanding of websites.
Check out a full design presentation, additional layouts and moodboards at Wedia page in Behance and follow us there to get notified where new case studies are published.