Welcome the new corporate website of Eurolife FFH, a new online platform communicating Eurolife's just revealed new brand identity and supporting its Digital Transformation journey, already affecting all company's functions and touch points. Powered by Wedia and Sitecore.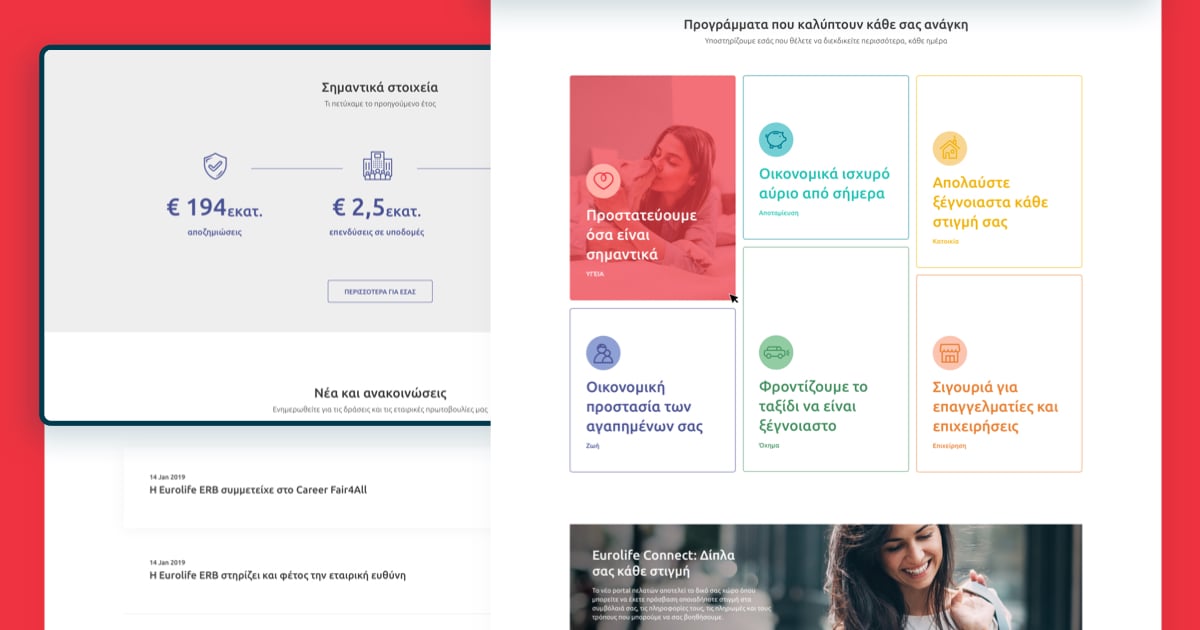 Eurolife FFH is member of one of the largest insurance groups in Greece, member of Fairfax Financial Holdings, operating in the Life and General Insurance industries, offering products of all major insurance sectors, with more than 450,000 customers.
Wedia has been a strategic digital partner of Eurolife for more than 10 years, designing and implementing a universe of online properties, mobile applications and micro sites as well as defining and executing the majority of digital marketing activities, including Content Marketing, Social Media Marketing, Search Engine Optimization, Email Marketing and more.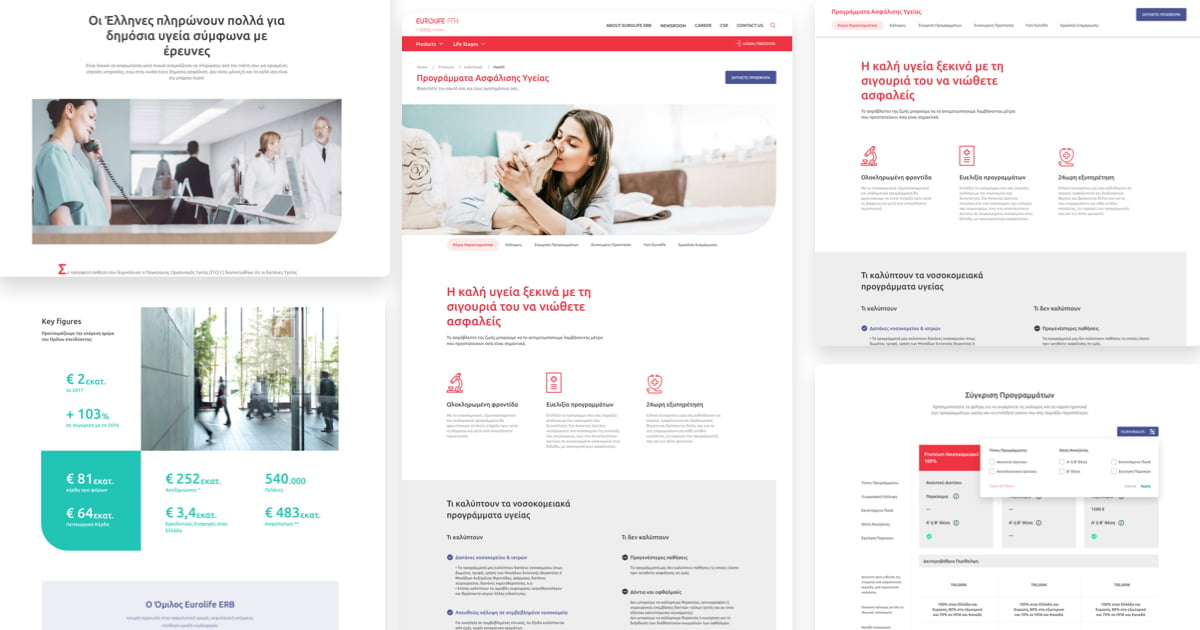 Several months ago, Eurolife FFH responding to business priorities, consumer and audiences behavior and needs as well as current market trends, started a well orchestrated journey to reposition its brand, redefine its values and its promises.
The outcome of this journey is a new Brand Identity, Promise and Character that affects all Communication and Experience company's touch points with all internal and external audiences.
At the same time, Eurolife FFH started a Digital Transformation journey, aiming to change radically the way the company is operating and doing business. New processes and methodologies were defined, new platforms were introduced, new experiences were designed, affecting the way employees, partners, customers and the public is getting in contact with the company, obtains and uses its products and services.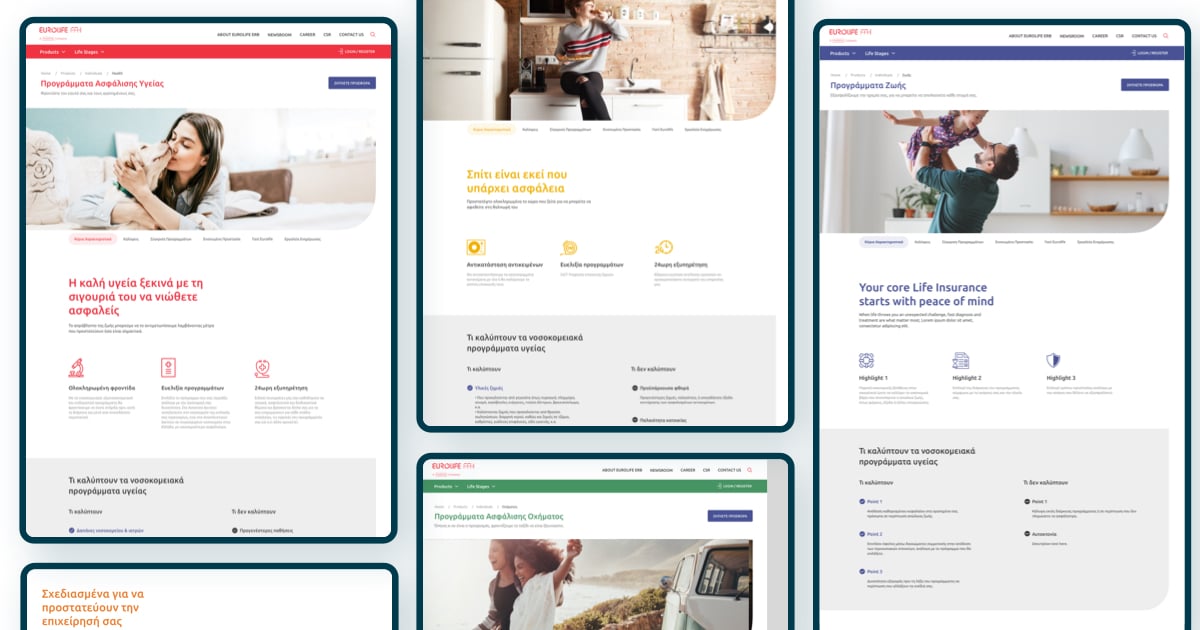 Wedia was part of the extended partners team that worked in the implementation of various Digital Transformation projects and redesign of Eurolife.gr was one of the biggest and most challenging ones ran by Wedia.
A thorough research was executed in order to identify visitor Personas and User Journeys, Information Architecture was defined and extended Wireframes were designed for Desktop and Mobile devices, Site Structure, Navigation elements and all Content was rewritten by Wedia teams.
You can always check out a detailed description of our Web Design and Development services and contact us to discuss your Digital Transformation plans.
The website was implemented on Sitecore Experience Platform, Gartner's Magic Quadrant Leader for Digital Experiences Platform for many years including 2020, Wedia is an awarded Silver Certified Sitecore Partner for more than 7 years and has extended experience in implementing Sitecore based solutions for a number of Enterprise organizations in Finance, Telecommunications and Education.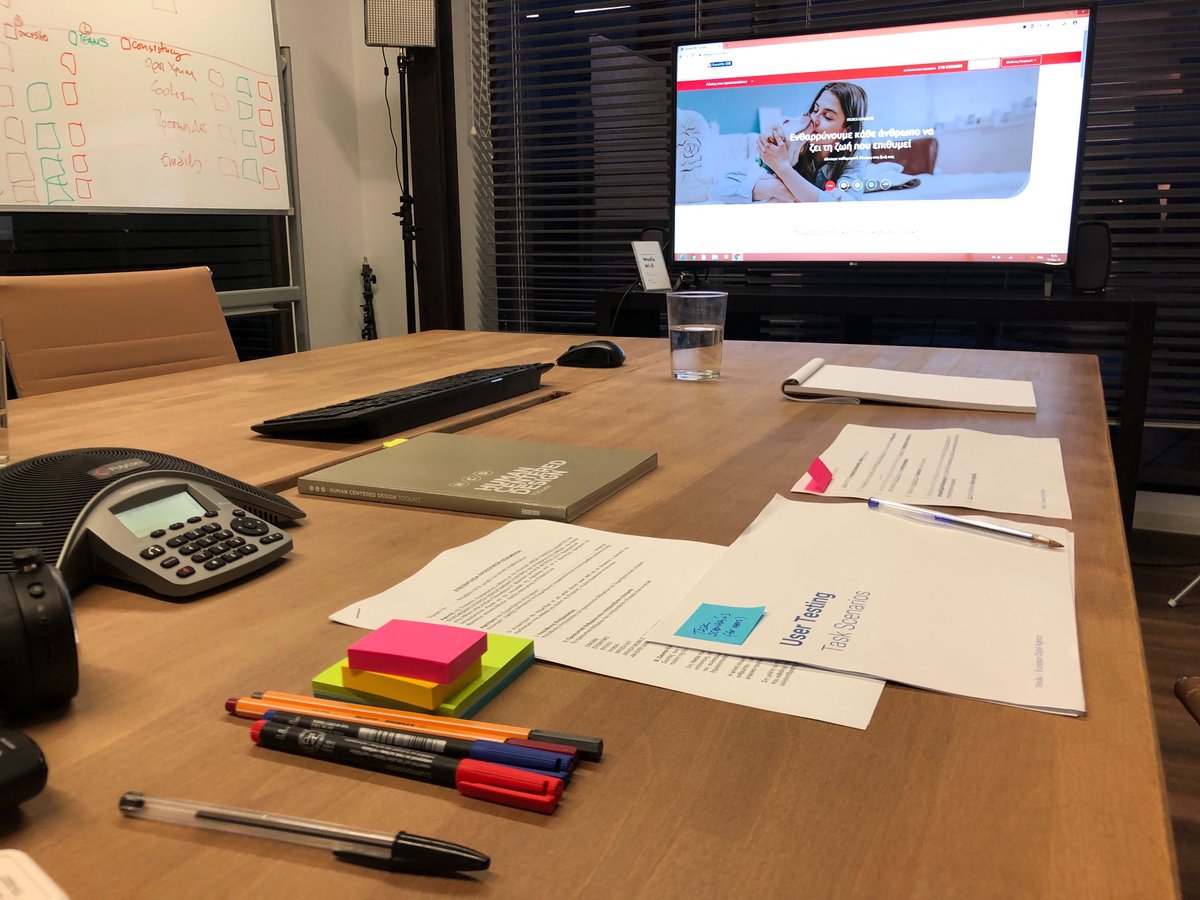 During the implementation of new Eurolife.gr project, we organized and executed a series of User Testing sessions with real people, in order to review, validate and optimize primary User Journeys for Desktop and Mobile.
Check out a full design presentation, additional layouts and mood boards at Wedia page in Behance and follow us, to get notified where new case studies are published.