Learn how in just one year we managed to become the first HubSpot partners in Greece, to begin successful implementations and conquer the title of HubSpot Gold Partner!
It was mid-2012 when among the thousands of blogs, articles and eBooks on Digital Marketing I came across HubSpot's website and started reading all this incredible material generated and continue to generate every week. You see, it's hard to know the amazing results of Inbound marketing techniques, unless you start applying them on your own company.
What since then struck me and continues to fascinate me in the Marketing Automation, was that for the first time someone put a neat order in the chaos of Digital Marketing and in the -until then- piecemeal actions we did in a frame, and a sequence which leads mathematically to a predetermined target.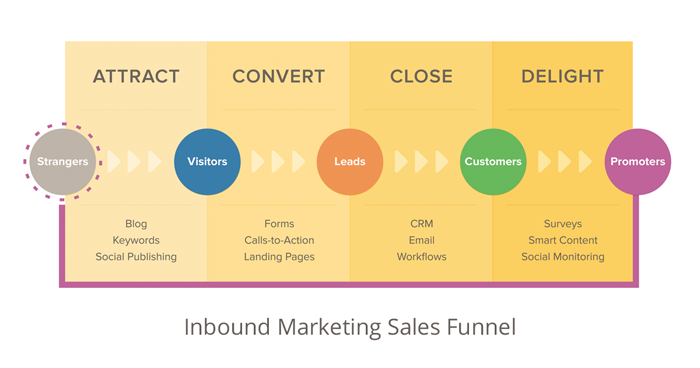 No more sending newsletters to Excel exported lists, checked by hand in order to fuel the next campaigns, no longer posts to Facebook without aim and purpose to simply fill timelines, neither switch 10 tools to run SEO, to preserve Blogs or create two forms to collect the data of the visitors.
It took us over a year, a lot of reading, a lot of determination and a strong risk dose to begin applying Inbound Marketing in Wedia and talking about it in a market that in many cases doesn't understand the necessity of Digital Marketing, let alone that of organized Marketing Automation.

However it seems that everywhere there are professionals looking for something more, who understand the dynamics that bring such a comprehensive online marketing approach and are convinced that websites can become an extension of the marketing and sales departments by communicating their message in a 24/7 basis, attracting clients to come closer as they do themselves in real professional life.
We have reached happily a year of collaboration with HubSpot and based on the results that we brought, we earned the Gold HubSpot Partner title and raised the bar even higher. We are now aiming to a place in the list of Diamond and Platinum partners, where we hope to get together soon, as this practice of Digital Marketing and Sales monopolizes the efforts of companies on both sides of the Atlantic.
What do you say, do you want us to help you increase your sales and you, in return, help us reach our next goal?