We recently launched a totally revamped website for DiscoverGreece.com aiming to introduce mainly to foreign audiences, a new narrative and experience for Greece and support business objectives such as: Drive engagement among potential travellers, attract and engage new users, and overall help influence traveler decision-making related to the Greek tourism product.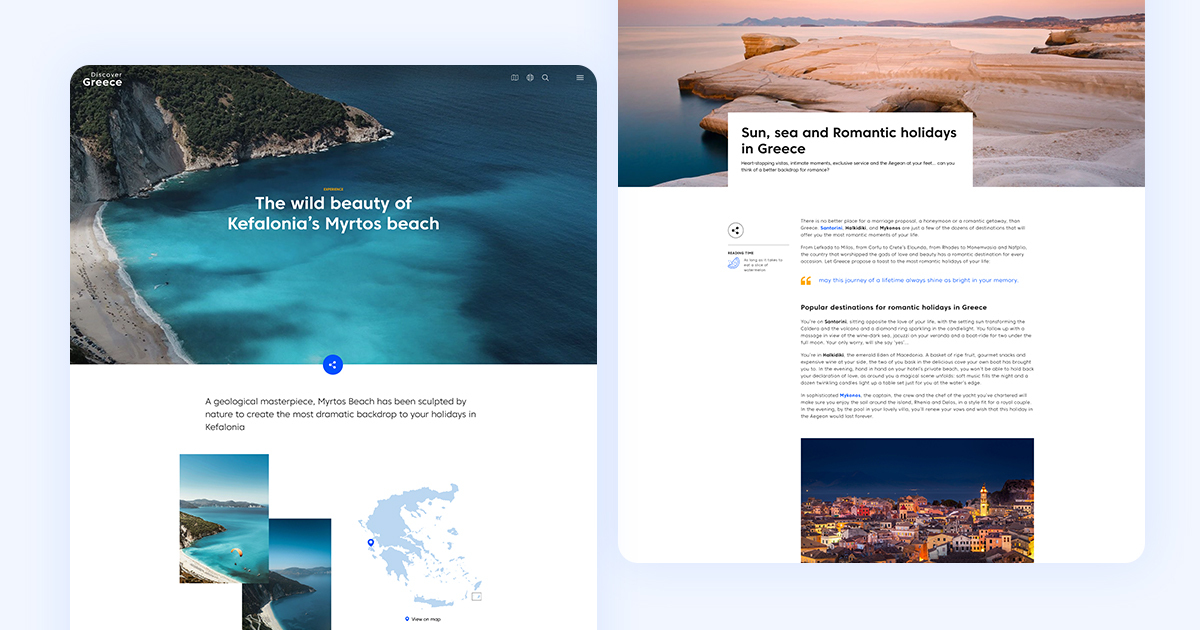 Marketing Greece is the collaboration of private sector tourism to promote Greece as a modern and enticing tourism destination. It is a non-profit initiative of the Greek Tourism Confederation (SETE) and the Hellenic Chamber of Hotels.
Discovergreece.com is the online consumer platform of Marketing Greece. It promotes the full breadth of the Greek tourism product through high-quality experiential content (stories, photographs, videos etc), running campaigns and engaging with an ever-growing audience in seven languages.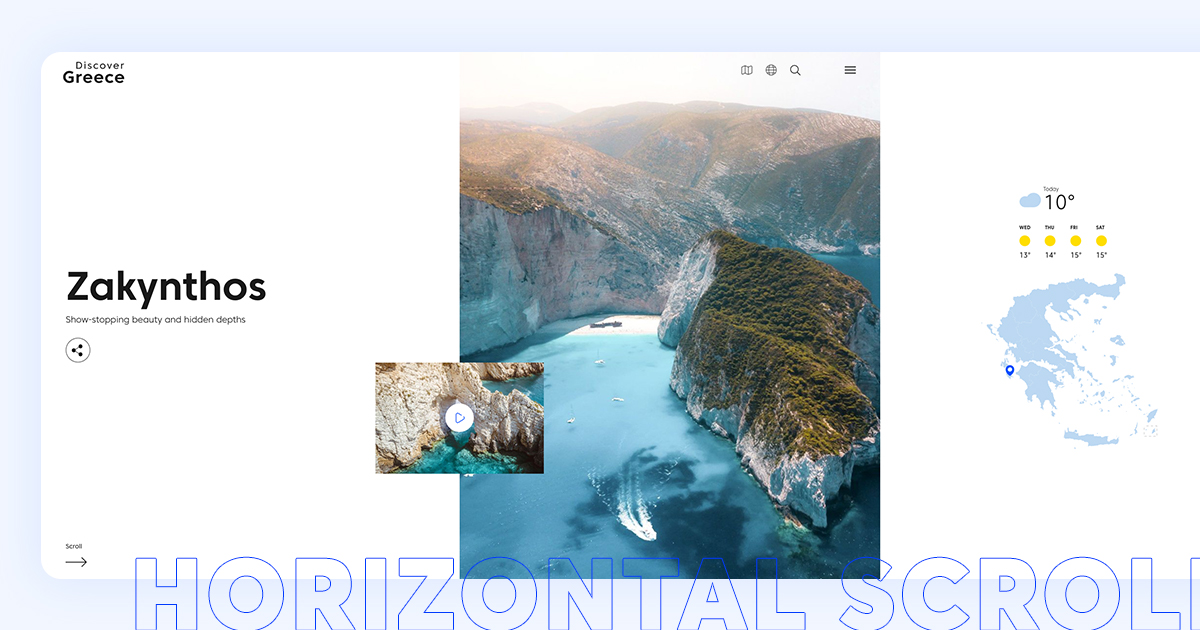 The objectives of the redesigned website were:
Inspire users and make them dream of Greece with high quality content for destinations within Greece.

Answer the increasing "travel content" needs and online searches by attractively presenting available experiences (eg sea and sun, road trip, wine tasting, culture) either as entry points to the site or within destination content.
Drive users to explore more similar destinations in Greece, thus "discouraging" them from leaving early (and maybe explore similar options in other competitive destinations).
Encourage users to extend their holidays in Greece by presenting ideas for additional exploration in each destination or by suggesting an "ideal" number of days for each trip.
Help users create their own itineraries just before or during their visit, with events, "to do lists" etc.

Attractively present selected companies from the Greek tourism industry with the objective of creating traffic or otherwise supporting their business.
You can always check out a detailed description of our Web Design and Development services and contact us to discuss your Digital Transformation plans.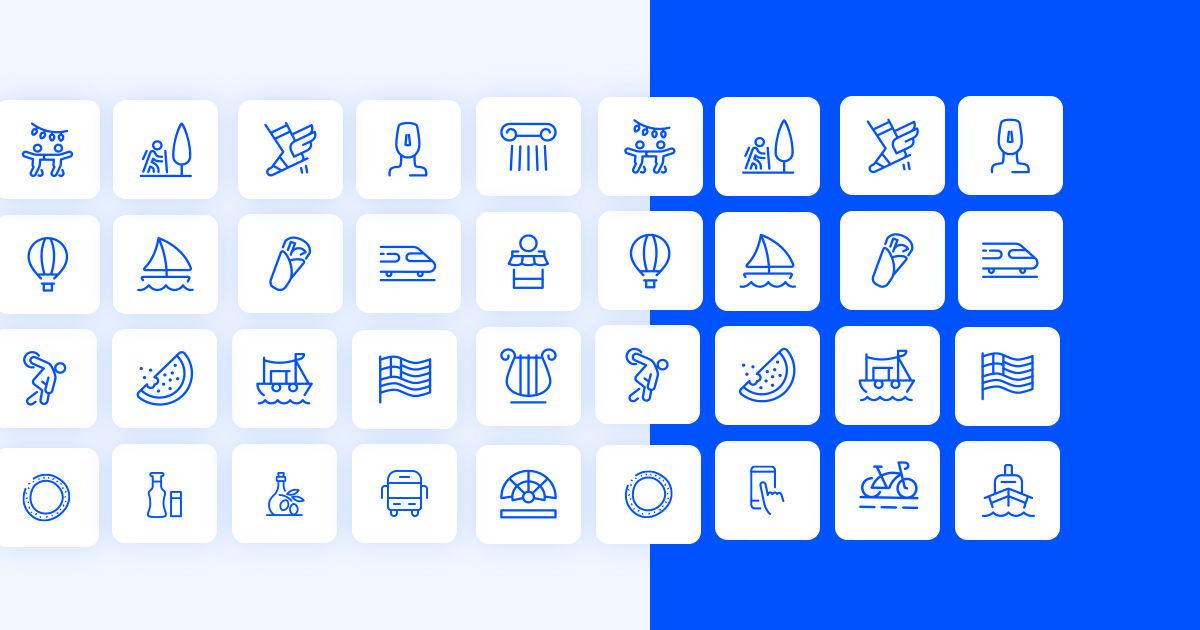 In order to reduce clutter, we created a website with a progressive disclosure mindset. This helps us reveal only the essentials to the users and guide them through a pyramid-like structure. The top of the pyramid is the home page, while the bottom of the pyramid consists of many pages that answer to users' long tail keyword phrases (e.g. wellness experience in Greece, family travel in Greece etc).
A storytelling approach is used, where the long-content read is replaced by a vivid walk-through that could actually take place in each destination, putting users into a state of visualising what is like being there - how it would be to merge with the locals.
Our aim was to create a contemporary and sleek digital environment that can not only impress, but also help visitors find the information they are interested in, at no time. We highlighted brand's colors to accentuate brightness and used white space to insert a fresh approach and make room for content to be more clear. Together with large photographs, users will be able to participate in the story. The choice of multilingual font with sharp geometry is meant to underline simplicity and smoothness of the design in general.
We used animations on basic sections of the site, in order to create an impressive result, capable of keeping visitors' interest at a high level and multiplying visit time. Also, micro animations have been used, to trigger visitors' attention to all important page elements.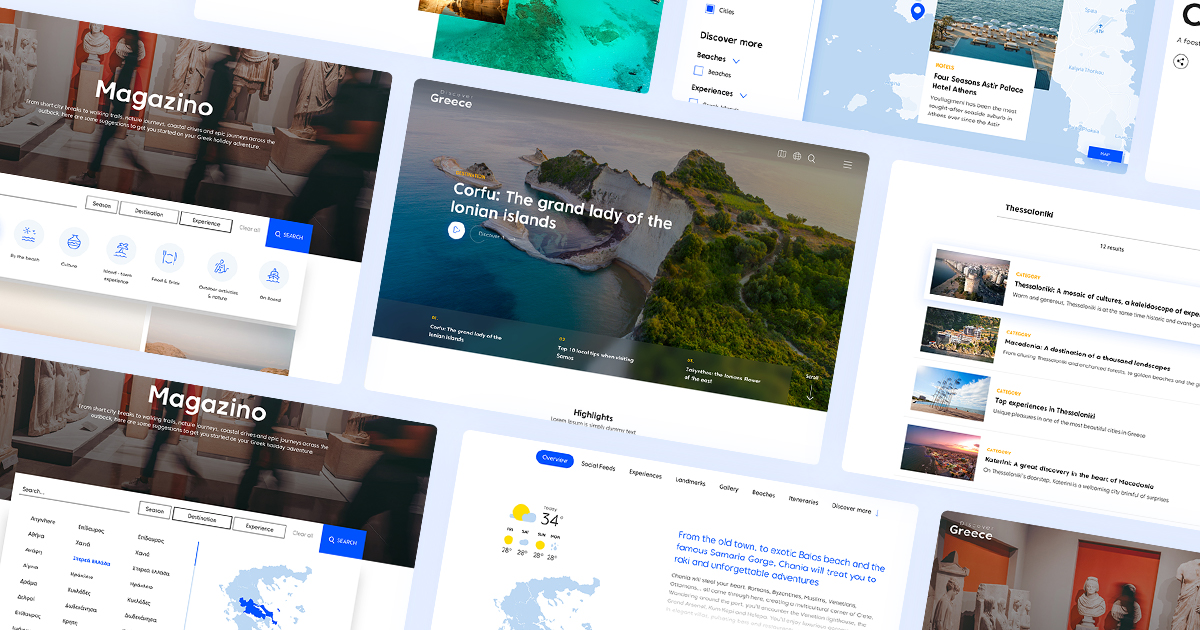 Check out a full design presentation, additional layouts and moodboards at Wedia page in Behance and follow us there to get notified where new case studies are published. Stay tuned for a more detailed case study, as we continue to work and extend DiscoverGreece.com features and functionalities.