A popular news portal covering Cretan local news as well as national Greek news, opinions and breaking news, from a variety of categories, was redesigned by Wedia and migrated to Drupal CMS.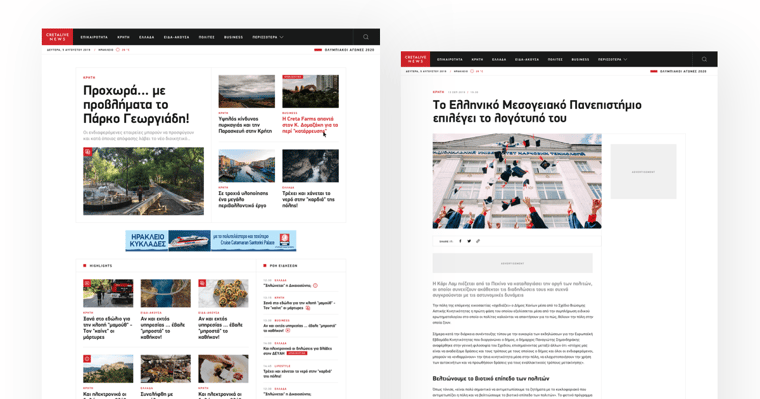 Cretalive.gr introduced back in 2010 and over the years has become one of the largest and most popular news media in Crete, covering local Cretan, Greek and International news, aiming Cretan people and Greeks in Greece and abroad.
Although the website was publishing a large number of articles and information in various formats, was using only a very limited number of layouts, losing this way significant opportunities to distinguish itself from the competition, providing an exceptional user experience, which definitely increases trustiness and loyalty of its visitors.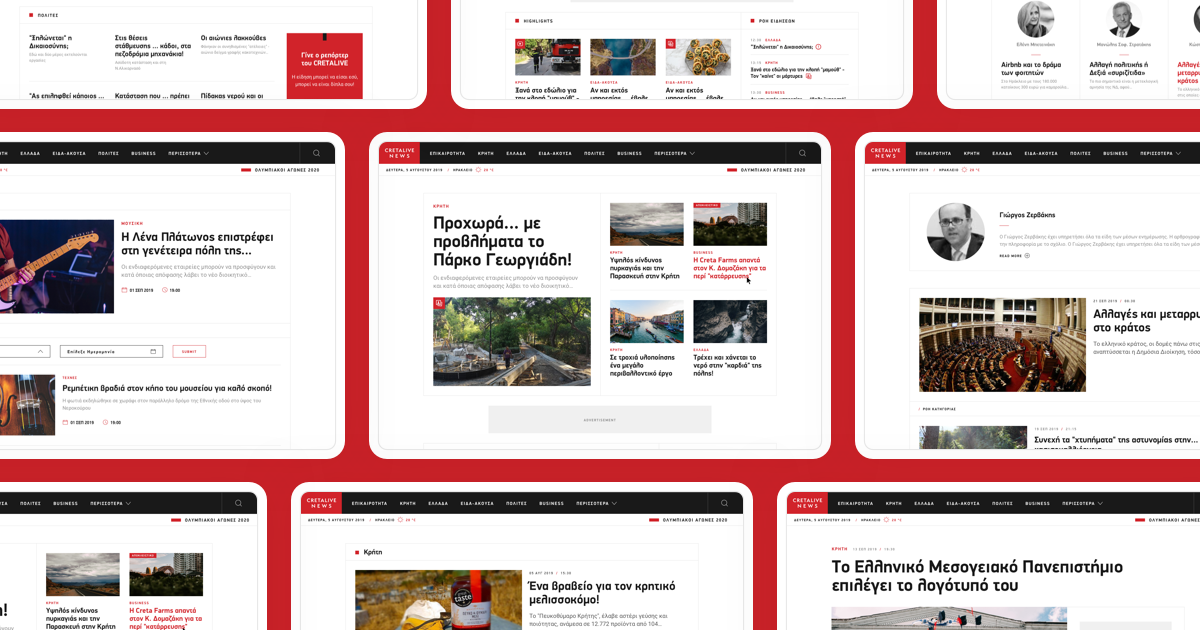 At the same time the web site needed to offer an optimal and agile advertising environment its main revenue stream, in order for its clients to promote their products and services in the most efficient way. Complex banner positioning, maximum view ability, new creatives, video advertising, content discovery embed and promotion, native advertising with accompanying reporting and many more.
The objectives of the redesigned website were:
Provide a fresh and modern digital presence image and refreshed brand application
Design a new interface starting giving highest priority to mobile browsing since already the usage sharing is high and is getting even higher
Leverage new technologies and best international digital practices in terms of design and user experience
Introduce a new powerful content management platform, able to support simple and advanced editorial needs and commercial requirements
Introduce an extensible digital platform, where in the future more features and information could be added, according to business needs
Provide a dynamic and powerful advertising environment, supporting continuously increasing needs, media shops and client requirements
Engage visitors, up-sell and cross sell its content with a well-organized navigation and optimal user flow
Provide a search engine optimized platform to increase site visits and discovery
Support and enhance multiple user journeys from different channels and landing pages i.e. social media, search etc
Support a great variety of layouts in order to host and promote content and information increasing its commercial value, creating a premium publishing environment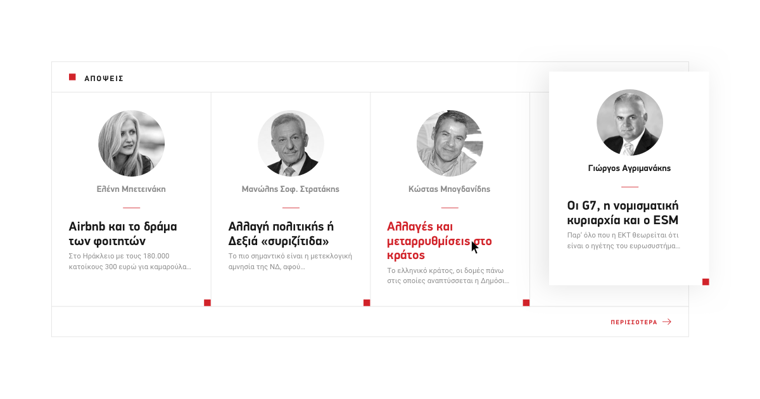 You can always check out a detailed description of our Web Design and Development services and contact us to discuss your Digital Transformation plans.
The website was implemented based on Drupal CMS. Drupal CMS platform is an Open Source platform, built from the ground up as an integrated platform to support flexible, dynamic, high traffic news portals supported by journalist teams of all sizes.
All our websites follow a create-once, publish-everywhere approach decoupling content from presentation, making it easy for content to look good on whatever channel it's consumed. Drupal CMS platform can be configured in order to serve content in the format best sized and suited for a user's device.
During the execution of the project, we defined a migration strategy and we implemented through custom scripts that allowed automated content migration for thousands of existing articles, including their associated images and SEO parameters that had to be transferred unchanged.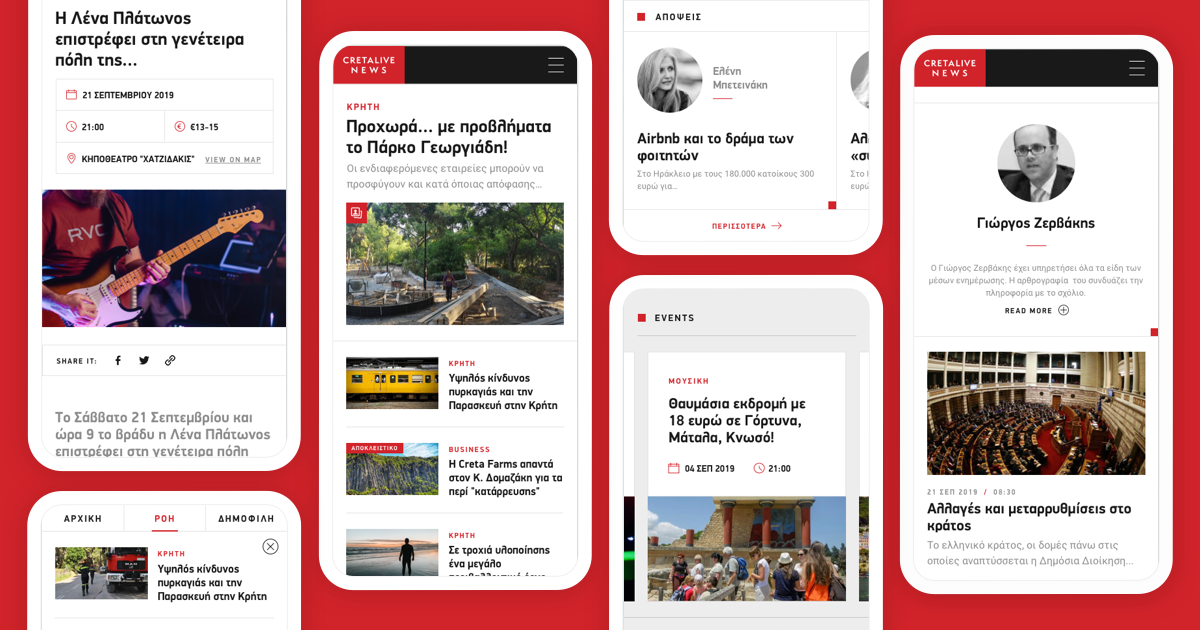 The website is hosted and supported 24x7 in our managed infrastructure consisting of web servers, database servers and Wedia CDN - Content Delivery Network, providing high performance and high availability.
Check out a full design presentation, additional layouts and mood boards at Wedia page in Behance and follow us, to get notified where new case studies are published.